Find the medical service that meets your needs at Community Outreach Medical Center. We offer a range of programs for noninsured and underinsured individuals and families in Southern Nevada. Services are offered at a low cost flat rate fee. We do not have an application process to qualify for our low cost services*. Learn more about our medical services below.
(Medicina General)
At COMC, we believe in treating the family as a whole. A family physician is concerned with the total health care of the individual and the family and is trained to diagnose and treat a wide variety of ailments in patients of all ages. COMC's family physicians receive a broad range of training to treat children, adolescents, adults, and elderly at different stages of their lives.
(Tele-medicina)
Receive Medical Care from the comfort of your home!
(Programa de Deteccion del Cancer)
Early detection leads to greater success in breast or cervical cancer intervention. We offer breast exams, pap smears, testicular exams, prostate exams and referrals for mammograms and ultrasounds at low costs.
(Cuidado Prenatal)
We provide prenatal services for teens and women ages 16-40. In partnership with the University of Nevada - School of Medicine and the University Medical Center Hospital's Baby Steps Program to ensure that we give our patients the best care there is. Payment plans are available.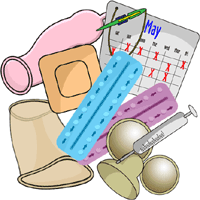 Services for Women

Pap Smears

Breast Exams

Pregnancy Tests

Gynecology Services

Birth Control

Referrals for Mammograms
Services for Men
Testicular Exams

Prostate Screening

Nutritional Counseling

Safe Sex Counseling

Condoms

Testosterone monitoring
STI/STD Testing and Treatment
(Examenes y Tratamiento de Enfermedades Transmitidas Sexualmente)
We provide affordable and confidential on-site diagnosis as well as treatment of sexually transmitted infections such as Syphilis, Chlamydia, genital warts, and Herpes. We also make referrals to other reliable health specialists and outreach services.
Turn to us for primary health care and medical case management in a prompt and compassionate manner. We respect your privacy, which is why we promise to keep your care strictly confidential.
Our HIV/AIDS Ryan White Services Include:
Eligibility for Ryan White Part A Service

Primary Medical Care

Medical Case Management

Transportation

Medical Nutrition Therapy

Prevention and Education
(Programa de Profilaxis prexposicion)
Protect Yourself from HIV everyday -- PrEP
PrEP is a daily pill that can protect HIV-negative people if taken every day.
PrEP (pre-exposure prophylaxis) is a prevention option for people who are at high risk of getting HIV. It's meant to be taken routinely every day, and to be used with other prevention options, such as condoms. Find out if PrEP is right for you.
CCBHC- Behavioral Health Program
(Programa de Salud Conductual )
Take care of your mental health just as you would take care of your physical health!
COMC is a Certified Community Behavioral Health Center (CCBHC)!
COMC has been certified through the state of Nevada to provide outpatient mental and behavioral health services including:
24/7 Mobile Crisis Unit

Crisis mental health services

Screening, assessment, and diagnosis

Outpatient mental health and substance use services

Outpatient clinic primary care screening and monitoring

Targeted case management

Psychiatric rehabilitation services

Peer support, counseling, and family support

Intensive Mental Health Care for those in the Military and Veterans
If you're thinking about suicide, worried about a friend or loved one, or would like emotional support, COMC is here for you.
Our doors are open Mon - Fri. 8 am - 5 pm.
Our partner Crisis Support Services of Nevada (CSSNV) will be our after-hours and available 24/7.
Contact : 800-273-8255
| | |
| --- | --- |
| Initial Office Visit/Consultation | |
| | |
**Five lesions max per visit
* Only for Ryan White Services, patients/clients must apply
/